Oz Tech Security is a professional, efficient and effective provider of Security Equipment and services to the Residential, Commercial, Industrial, Corporate and Government Sectors.
Founded in Wollongong as a family owned business, you will find that Oz Tech has grown to treat every case as unique. We therefore offer a Security Service tailored to suit your individual premises. Our core focus is to develop alliances and a rapport with our clients to provide a World Class service for all security needs. We have an enviable reputation for reliability and excellence within our Industry, providing all of our clients with value for money services. Quality and professionalism is paramount with all staff and management.
We are committed to exceeding expectations. With our state of the art facilities, Oz Tech Security is big enough to provide a complete service, and small enough to be flexible and responsive to our clients needs.
Oz Tech Security has a directly employed security force of approximately 80 trained, experienced and licenced personnel with a larger pool readily available. Oz Tech Security has professional and customer focused Control Room Operators, specially trained in delivering a friendly, fast and efficient service to you. Our company also has fully trained and licenced Security Technicians who can maintain systems for full functionality. We therefore able to offer a full complete service free of the need to outsource any part of our business, and can therefore rectify any problem that arises quickly and efficiently.
We offer you quality, reliability and peace of mind, just try us.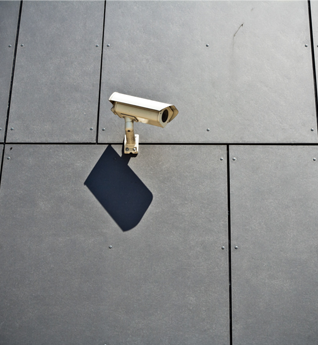 As you can see, Oz Tech Security has a fleet of clearly marked security patrol cars. These cars are out on the road each and every day of the year including weekends and public holidays, driven by our fully licensed security patrol drivers.
We cover an area from Gerringong in the South, to Helenburgh in the North on a daily basis. Our mobile patrol officers are fully trained and licensed security guards with many years of patrol and response experience behind them. They are well presented in their distinguishing uniforms and fully equipped with torches, mobile phones, two way radios, some also have handcuffs and batons and are driving our marked Oz Tech Security cars. Your premises becomes a potential target whilst unattended by staff and management for any would-be intruder, which is why Oz Tech Security guards ensure that the patrols are conducted randomly and therefore unpredictable. To anyone thinking about causing damage or breaking and entering your premises, this random nature and security presence is a great deterrent in itself.
Our professional looking, sign-written patrol cars are utilised with our fully licensed and professional dressed security guards for a number of services, including:
Random nightly patrols (offering a 'surprise' security presence) Alarm Responses (can be external &/or internal check offering peace of mind) Personnel escort (for personnel leaving late at night, thus offering your staff a duty of care) Locking and unlocking of your premises/gates (at a time specified by you) Overt Cash In Transit (CIT) operations (by professionals, removing risk to your staff) In addition to the patrol cars, we also have covert vehicles should they be required together with three fully equipped, professional and clearly marked vans utilised by our company Technical Division. These three vans are available for your security installation and maintenance requirements Monday to Friday with after hours and emergency services also being available.
Our Primary Office, located at 18 Beach Street Wollongong, provides Oz Tech Security with an unrivalled level of service capabilities for your needs.
Control Room
Our secure Control Room contains state of the art security facilities and other operational equipment to keep Oz Tech Security in front with the help of technology. Our Control Room is fully operational, 24/7 with round the clock monitoring to guarantee your call is answered every time. Our control room operators are fully trained and ready to action any situation that might arise and are always willing to assist you with any enquiry. We will implement your predetermined response plan which may include dispatching a security guard to patrol and check the premises, contacting Police, Fire or Medical emergency services and notifying contacts of security activations/patrol outcomes.
Server Room
Alongside our Control Room is a large Server Room, used for our Security needs alongside our new Informations Technology Department, aiding with Server and Storage Solutions for any business or residential need.
BOSCH Security Systems Pty Ltd
Bosch Security Systems Pty. Ltd.
25 Huntingwood Drive
Huntingwood NSW 2148 Australia
Telephone +61 (0) 2 9672-1233
Fax +61 (0) 2 9672-1717
www.boschsecurity.com.au

This letter is to confirm that Oz Tech Security has been a valued customer of Bosch Security Systems since December 2007. Since this time Oz Tech Security have undertaken Bosch training, and have completed a number of projects utilising Bosch equipment, including a CCTV surveillance systems at their Wollongong premises.
Bosch Security Systems Pty. Ltd. recognises Oz Tech Security as a proficient System's Integrator and is authorised to offer Bosch surveillance and intrusion detection systems, equipment and services.
If you have any questions or need further clarification, please do not hesitate in contacting me.

Yours sincerely,

Dean Mallard
Account Executive
dean.mallard@au.bosch.com
---
Shellharbour City Council
Ph: 4221 6111
Fax: 02 4221 6016
Email: records@shellharbour.nsw.gov.au
www.shellharbour.nsw.gov.au

On behalf of Shellharbour City Council, I would like to than Oz Tech Security for their support of Council's Summer Program of events which included Carols by Candlelight, the Mayoress's Family Fun 'n' Fireworks and Australia Day celebrations. The presence of the professional staff from Oz Tech Security helped ensure the festivities remained incident free and proved integral to the tremendous success of the three events.
As a consequence, all three celebrations attracted record crowds and we look forward to your continued support of these traditional family favourite events.
In closing, I'd like to thank you for your support.

David Sommers,
Events and Promotions Coordinator
Shellharbour City Council
---
Australian Aerial Surveys Pty Ltd
PO Box 279
Georges Hall NSW 2198
Hangar 273, Rearwin Place Bankstown Airport NSW 2200
jeff@australianaerialsurveys.com.au
Australian Aerial Surveys is a company based at Bankstown Airport and we operate aircraft in charter, aerial survey and conduct aircraft maintenance since 2004.
Our relationship with Oz Tech commended in February 2007 after having a security alarm system installed in our Bankstown Airport. Since then we have maintained a strong affiliation with the company through back to base monitoring and technical maintenance services. The company has always provided us with a professional A-grade service and a quality product (we are still using the same alarm system)
Oz Tech Security was our first choice as they provide all security services on a 24/7 basis in-house with no outsourcing, which we believe gives a complete security solution. The control room operators are always available, helpful, professional and courteous.
My personal business experience with Oz Tech Security has been nothing but positive. In almost five years of association with Oz Tech Security and its Management and staff, they have always maintained a professional and diligent company outlook and strong work ethic. The technicians are always thorough and conscientious with their duties and address all matters professionally and efficiently. I have also found the company as a whole is always flexible and happy to accommodate for their clients specific needs.
It is for these reasons that I have no hesitation in recommending Oz Tech Security to any company seeking to employ a reliable and professional security company.

Jeff Criddle
Managing Director
Australian Aerial Surveys
PARAGON RISK MANAGEMENT Pty Ltd
Suite 204, Level 2, 28 Chandos Street, St Leonards NSW 2065
PO Box 141 St Leonards NSW 1590
Tel: 02 9467 9350
Fax: 02 9467 9360
Email: info@paragonrisk.com.au
www.paragonrisk.com.au

It gives me great pleasure to provide you with this reference for Oz Tech Security. Paragon Risk Management Pty Ltd (PRM) is the Principal Security Services provider to Sydney Water Corporation for the protection of critical water infrastructure from the Hawkesbury in the north and Shellharbour in the south. To project our capabilities into the various regions PRM has selected a range of service providers through a stringent due-diligence process where we were looking for:
· Legitimate Operators, with a longstanding trading history,
· Operators with sufficient local knowledge and resources,
· Operators that have a low turnover of staff, and
· Operators that strive to continuously improve their service delivery for the greater benefit of their clients and the New South Wales Security Industry as a whole.
As a result Oz Tech Security was appointed to protect critical Water Infrastructure and assets in the Illawarra Region. Over the last 18 months, Oz Tech Security has lived up to every expectation, and more.
Their consistency in delivering service of the highest level is commendable, and their customer service orientated staff a tribute to their Company Management, is something solely absent in our industry today. I have found their business administration and Operational processes to be effective in delivering operational results at all levels.
I would highly recommend the engagement of Oz Tech Security for the provision of all your security requirements, from guards and patrols, to electronic installations and back to base monitoring, all under one roof.
Yours Sincerely,
Marius Buitendag
DIRECTOR, PARAGON RISK MANAGEMENT PTY LTD
---
Pillar Administration
Level 18, 83 Clarence St Sydney NSW 2000
www.pillar.com.au

Pillar Administration is a State Government Corporation superannuation administrator located in Coniston employing 600 staff.
Pillar has enjoyed a business relationship with Oz Tech Security for the past ten years. During this time Oz Tech Security has supplied security guards to us from 6pm-6am Monday to Friday and 6pm Friday to 6am Monday. They also assist if we have issues with our security systems, i.e install door controllers and provide temporary guards as required. Pillar has recently upgraded their security systems and with the assistance of Oz Tech Security were able to complete this in a timely fashion with minimal disruption.
I have found Oz Tech Security to be a very professional company to work with. Their guards are always courteous and diligent in their duties, willing and able to assist with all technical queries, friendly and flexible and above all reliable. There have been numerous occasions when the guards have been required to contact me out of hours and I have been impressed with the way they have handled any situation which may arise.
I have no hesitation in recommending Oz Tech Security to any company seeking to employ a reliable, professional security company.
Leonie Langston
Office Management
Pillar Administration